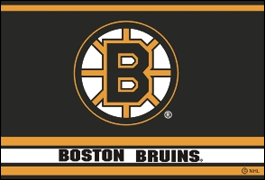 Boston Bruins forward Gregory Campbell will be out for the rest of the playoffs with a broken right fibula.
Campbell blocked a shot by Pittsburgh Penguins forward Evgeni Malkin during a penalty kill in the second period of Boston's 2-1 double overtime win in Game 3 of the Eastern Conference final.
He stayed on the ice for the rest of Pittsburgh's power play before limping to the bench in pain. Campbell was taken to the dressing room right away and didn't return to the game.
Campbell, 29, has three goals and four assists in the postseason.
Gregory Campbell Broken Leg