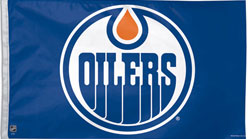 Edmonton city council gave approval to a deal that would see a new downtown arena built for the NHL's Edmonton Oilers.
Councillors voted 10-3 in favour of the master agreement with Oilers owner Daryl Katz. The pact would see the Oilers stay in the city for the next 35 years.
Councillors also voted by a smaller margin in favour of leveraging $45 million from the Municipal Sustainability Initiative — a provincial fund that provides grant money for infrastructure — to make up for part of a $100 million shortfall in funding for the project.
However, the city said it will only borrow the money if the province confirms it will provide the remaining $55 million. All parties would have until Sept. 1 to finalize the funding arrangement or the deal could still fall apart.
Edmonton Oilers New Arena