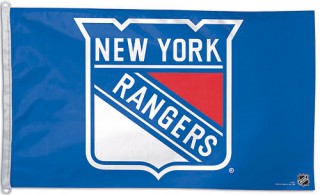 The NHL has suspended New York Rangers forward Daniel Carcillo for 10 games.
Carcillo used his elbow to try and disengage from linesman Scott Driscoll and swiped the side of Driscoll's face with his forearm prior to being escorted to the penalty box.
Carcillo was given an automatic game misconduct for his actions, and the suspension is commensurate with Rule 40.3 regarding physical abuse of officials.
The rule states: "Any player who deliberately applies physical force to an official in any manner (excluding actions as set out in Category I), which physical force is applied without intent to injure, or who spits on an official, shall be automatically suspended for not less than ten (10) games."
Daniel Carcillo suspension