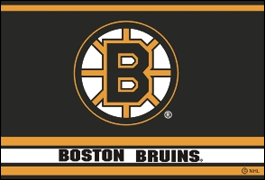 NHL sources have tipped CSNNE.com that the Boston Bruins are going to be very active in the NHL trade market leading up to the NHL entry draft and July free agency period.
The Boston Bruins are looking to free up cap space and they have let teams know defenceman Johnny Boychuk  and forward Brad Marchand are available for trade.
Boston has roughly $9 million to sign Reilly Smith, Torey Krug, Matt Bartkowski, Shawn Thornton and Jarome Iginla.
Source: CSNNE.com
Boston Bruins looking to make some trades & free up cap space