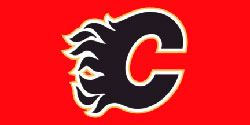 The last time Brian Burke to Calgary rumors came up, he shot them down quickly, this time, though, there's been no denial (to this point) and some people who would know if it's legit have clammed right up.
From Pierre LeBrun and Darren Dreger last night:
Burke is deep into discussions to join the Flames in an executive position but it is not, as of this moment, done. Beyond that, for us, it's all speculative. Could very well get done.
As we know Burke prefers to call the shots. Flames have been looking for an executive to seemingly run Hockey Operations and Burke is never comfortable outside management.
Brian Burke to the Calgary Flames