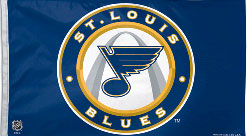 The St. Louis Blues have let teams know T.J. Oshie is available for a trade.
This could be a tough trade to make as he has a $4.175 million cap hit through 2017.
The Blues might be looking to free up cap space to make a trade for Ryan Miller.
Oshie, 26, currently has 25 points in 28 games this year with the blues. Oshie was drafted 24th overall in the 2005 entry draft.
T.J. Oshie trade rumors