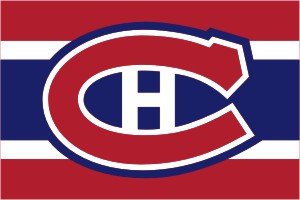 Blake Geoffrion of the Montreal Canadiens has announced his retirement.
The 25-year-old had been considering stepping away from hockey due to lingering effects of a skull fracture and concussion suffered during an American Hockey League game in November.
Geoffrion, the grandson of Canadiens legend Bernie Geoffrion and great-grandson of superstar Howie Morenz, notified general manager Marc Bergevin in March that he might retire.
"After suffering an injury in November and taking time to recover and reflect, I have decided to step away from the game of hockey for the time being," Geoffrion said in a statement.
The six-foot-one centre was skating for the Hamilton Bulldogs when he suffered a depressed skull fracture from a hit by defenceman Jean-Philippe Cote of the Syracuse Crunch during a Nov. 9 American Hockey League game at the Bell Centre.