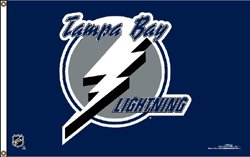 The Tampa Bay Lightning have signed goaltender Ben Bishop to a two-year contract extension.
The extension is worth a total of $4.6 million, paying Bishop $2.2 million in 2013-14 and $2.4 million in 2014-15.
The 26-year-old is 10-8 with a 2.68 goals-against average and a .920 save percentage in 19 games with the Lightning and Ottawa Senators in 2012-13.
Bishop was acquired from the Ottawa Senators on April 3 in exchange for forward Cory Conacher and a fourth-round draft pick.
Ben Bishop Contract Ben Bishop trade rumors