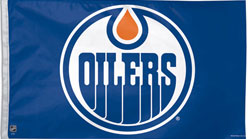 Will Nail Yakopov be traded this summer? The Oilers have a new GM and they will be looking for a top 2 defenceman. They are using Nail Yakopov as trade bait.
Twitter was abuzz in the winter with a blockbuster NHL rumor, featuring two teams in Canada that need to take steps forward this season to avoid bloodshed. The Edmonton Oilers are in desperate need of a defender, while the Canadiens are in huge need of a franchise forward.
Obviously the Canadiens are having a GREAT year but they are still searching for the franchise forward. The Oilers wanted P.K. Subban for Yakopov….. that trade will not happen now as Subban has turned into a Norris Trophy Candidate.
The Oilers want to trade with a team in the East as they do not want Yakopov in the Western Conference.
The Oilers never wanted to draft Yakopov, they wanted Ryan Murray but owner Daryl Katz over-ruled Oilers management and wanted Yakopov. There is a good chance the Oilers talk with Columbus about a Yakopov for Murray trade.