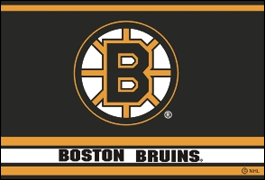 The Edmonton Oilers and Vancouver Canucks are among the teams monitoring the Milan Lucic situation in Boston.
Lucic didn't show up in good shape after more than four months of "living the soft life" during the lockout.
Lucic has scored one goal in the last 26 games, six on the season. His 3-year, $18 million deal kicks in next season.
The Canucks might have some problems taking on Lucic's contract, but he would be a great fit in Vancouver.
Depending on his playoff performance there is a good chance Lucic could be traded at the 2013 NHL Draft.
Milan Lucic Trade Rumors