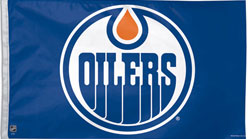 Jordan Eberle's name has popped up in the trade rumors mill.
The Philadelphia Flyers had tried to make a trade for Eberle earlier this year.
Eberle quote:
You have to deal with that stuff. I'd love to be an Edmonton Oiler forever and try to turn this thing around. But all I can focus on is trying to focus on my next game and our next win.
Along with Eberle, the Oilers are willing to trade their first round pick and Nail Yakupov if the right deal is offered.
James Reimer and Jake Gardiner for Eberle has been talked about, also Cam Ward to Edmonton has also been in the trade rumor mill.
Jordan Eberle trade rumors