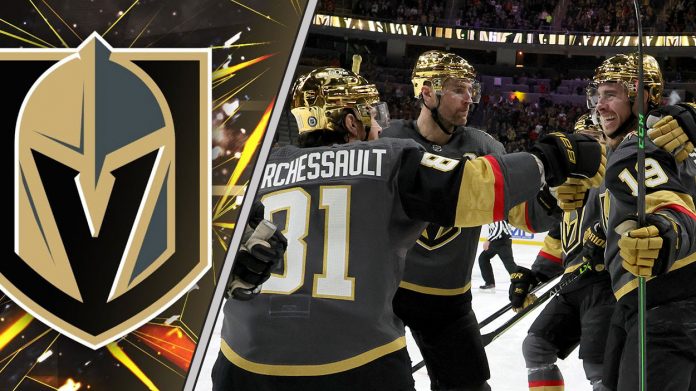 The Vegas Golden Knights pulled a choke job last night. With their playoffs on the line, they blew a 4-2 lead with three and a half minutes to go and lost the game 5-4 in a shootout. Their season is likely over and they have big issues facing them this offseason.
With the NHL salary cap only going up $1 million next year, the Knights are going to be in difficult financial straits, so fixing this will be a monumental task.
Ken Boehlke of SinBin.Vegas reports, it's hard to imagine the Vegas Golden Knights will bring Robin Lehner back next year and they may have to do the same with Evgenii Dadonov.
Boehlke went on to say, Reilly Smith is set to become a free agent and may be out of the Golden Knight's price range.
If Vegas decides they have to trade one of their marquee players like Mark Stone and Alex Pietrangelo each have no move clauses in their contracts. Lehner, Dadonov, William Karlsson, Max Pacioretty, Jonathan Marchessault and Alec Martinez each have modified no movement clauses.
Like many other teams in the league, with the salary cap only going up marginally in the next few years, teams will have to make hard decisions and trade good players and get a minimal return back.
The question is, who does Vegas trade this offseason? Is it Stone? Pacioretty, or Pietrangelo? Or a combo of Dadonov, Karlsson and Marchessault?
Sign up for our weekly NHL trade rumors newsletter