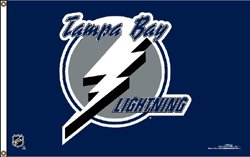 Steven Stamkos suffers a broken leg in Tampa Bay Lightning's loss to the Boston Bruins.
Stamkos' left skate appeared to hit the goalie post first before his right leg crashed into it around the shin area. He tried to get up twice before going down to the ice in pain, grabbing his leg just above the ankle.
Stamkos entered the game tied with Pittsburgh's Sidney Crosby as the NHL's leading scorer.
Steven Stamkos breaks leg