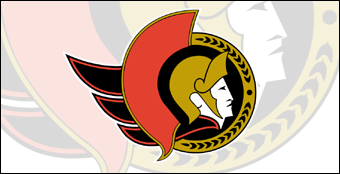 With a new contract signed Ottawa Senators general manager Bryan Murray is on the lookout for a scoring winger.
A month ago his priority was a defenseman, but with the excellent play of Cody Ceci, Murray has shifted his focus on finding a top-6 forward.
Murray has stated he is willing to part with his young talent in the organization to land a top-6 forward.
Murray has contacted his nephew and new Buffalo Sabres GM Tim Murray about Matt Moulson.There's obviously a strong connection now in Buffalo with Murray's nephew Tim Murray taking over and he's obviously familiar with the Senators' prospects having been responsible for drafting many of them.
Ottawa Senators trade rumors – Matt Moulson