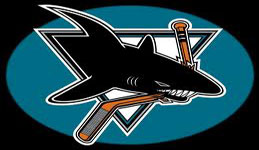 San Jose Sharks forward Raffi Torres was suspended for the rest of San Jose's second-round playoff series for an illegal check to the head of Kings forward Jarret Stoll during the first game of the series.
The NHL announced the suspension a few hours before the Kings hosted the Sharks in Game 2. Stoll wasn't expected to play for the defending Stanley Cup champions.
Stoll didn't return to Game 1 after Torres hit him late in the second period of the Kings' 2-0 victory. Torres got only a minor penalty for charging on the hit, and coach Todd McLellan and captain Joe Thornton echoed Torres' belief that the hit was completely legal.
The NHL's Department of Player Safety sharply disagreed while handing down a fourth suspension for Torres, considered a repeat offender in dangerous hits under the league's collective bargaining agreement.
Raffi Torres Suspended – Raffi Torres trade rumors