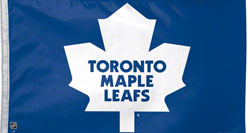 The Toronto Maple Leafs are looking to add some size to their forwards and Nathan Horton appears to be on the Leafs radar.
Horton will be a unrestricted free agent this summer and the Boston Bruins do not have the cap space to re-sign Horton in the off-season.
The Leafs have plenty of cap room and Horton would make the perfect addition to the team by adding size, scoring and toughness.
Nathan Horton trade rumors – Toronto Maple Leafs