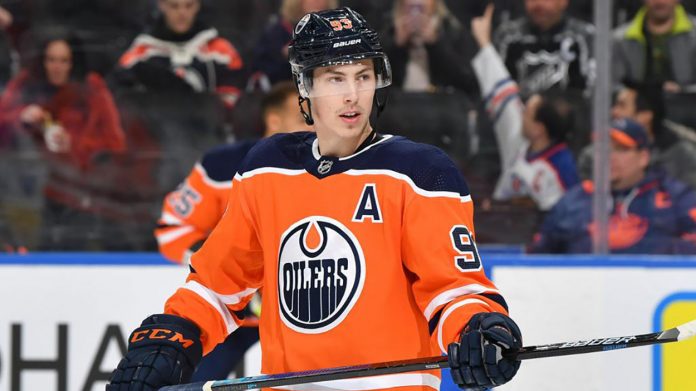 If the Edmonton Oilers do not re-sign Ryan Nugent-Hopkins before free agency starts on July 28, NHL trade rumors are starting to float around that the Ottawa Senators will have interest.
Ken Warren of the Ottawa Sun reports Nugent-Hopkins would fit well on a line with Tim Stuetzle. Senators coach D.J. Smith was quoted as saying, "we almost need a veteran-type first-line centre and those aren't easy to come by." Nugent-Hopkins would be a perfect fit for the Senators.
The Edmonton Oilers are under pressure to make changes following their quick playoff exit. The Oilers may decide NOT to re-sign Nugent-Hopkins and use the cash savings to rebuild the club's defence and/or goaltending.
With the salary cap being flat, Nugent-Hopkins likely will not get the contract he wants and the Senators could offer The Nuge a $5-to-$5.5-million range salary per season on a long-term contract.