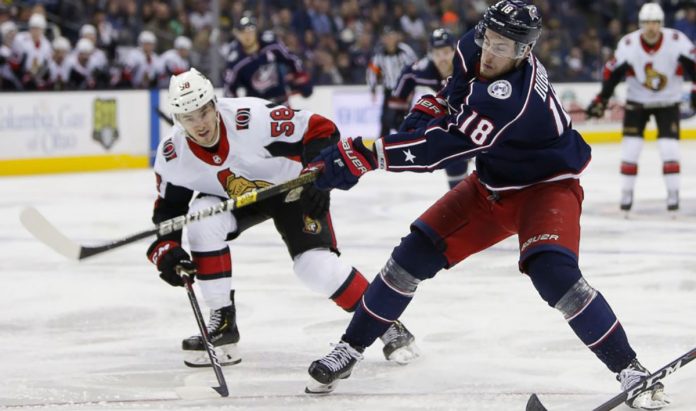 Pierre McGuire was on TSN radio and was asked about the Ottawa Senators interest in Pierre-Luc Dubois.
McGuire feels the Senators should be very interested in Dubois as the have the assets to make a trade with Columbus.
Like any deal involving a very good player, you have to give up someone good to get someone good. i.e. like the Seth Jones for Ryan Johansen deal the Blue Jackets and Predators pulled off.
The Senators have Thomas Chabot, Tim Stuetzle and Brady Tkachuk to offer up, but would they trade one of those up and coming players for Dubois?
McGuire feels the Senators would not trade one of their young stars but instead offer Jake Sanderson and another draft pick. Columbus has a great blue line, so they would likely be looking for a forward that is ready to play now.