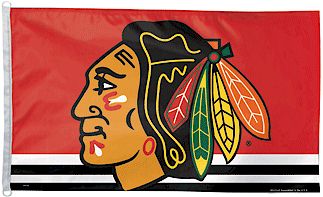 Defenceman Niklas Hjalmarsson has signed a five-year contract extension with the Chicago Blackhawks. The deal is worth an average of $4.1 million per season.
Hjalmarsson, 26, had five assists and a postseason career-best plus-10 plus/minus rating in 23 playoff games en route to helping the Blackhawks win the Stanley Cup in June.
The Eksjo, Sweden, native tallied 10 points with a career-high plus-15 rating in 46 regular season games last season.
Niklas Hjalmarsson contract extension