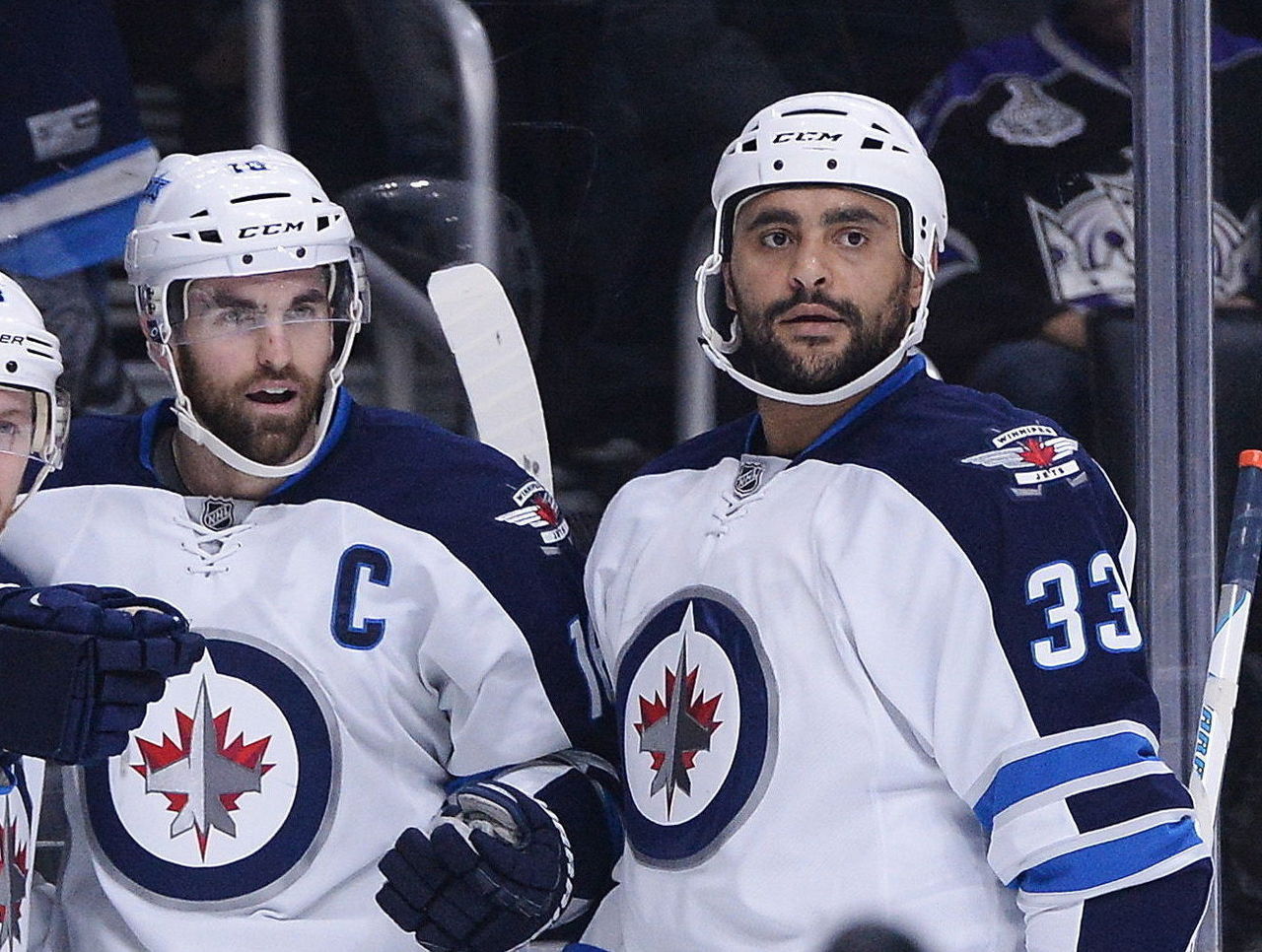 The Score: Free agent Cody Franson in talks with the Boston Bruins and up to 5 other teams. Franson is open to different term options, but he's sick of one-year deals, having signed three in a row with the Toronto Maple Leafs in recent years.
Winnipeg Free Press: Winnipeg Jets discussing contract extensions with Andrew Ladd and Dustin Byfuglien.
Gary Lawless:
Ladd wants to remain in Winnipeg. He has a young family and more and more this city is a fit. He also likes the organization and the work general manager Kevin Cheveldayoff has done. So, he's willing to work with the Jets. But not at a $5-million or more discount. All told, Ladd's next ticket is going to be worth in the range of $40 million.
As for Byfuglien, his agent tells Lawless that he and the club have engaged in nothing more than preliminary discussions. Even at age 30, he'll likely command more than the $5.2-million cap hit per season on his current deal.
Check out our up-to-date NHL salary cap info.
For the latest NHL rumors and news see the homepage.