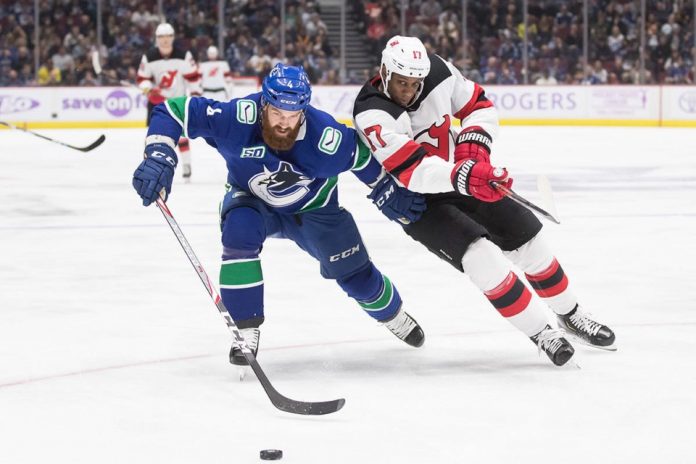 Will the Vancouver Canucks make a trade for Wayne Simmonds?
TSN: Pierre LeBrun reports Vancouver Canucks general manager Jim Benning may strike again before Monday's NHL trade deadline.
"They may not be done," LeBrun said on Insider Trading. "I think a lot of people thought they might be, but the reality is Tyler Toffoli really comes in for Brock Boeser, who we now know could be out up to eight weeks, depending on being reevaluated. Now, in the meantime, Micheal Ferland has not been replaced. We know he's not playing hockey again this year and Wayne Simmonds, as we reported a few weeks ago is a player of interest still for the Vancouver Canucks and I do believe there's been dialogue there between the New Jersey Devils and the Canucks.
"Now, if not Wayne Simmonds, another player that could bring toughness to the Canucks lineup, that's a priority for Vancouver and they're going to try and get that done before Monday."
Will the Montreal Canadiens trade Ilya Kovalchuk
TSN: The Montreal Canadiens have a decision to make on Ilya Kovalchuk after signing the veteran last month to a $700,000 deal for the remainder of the season.
Darren Dreger reports Montreal is now deciding whether to move the 36-year-old or sign him to an extension.
Dreger states based on some of the packages that have been presented in trades that have already happened prior to the trade deadline, GM Marc Bergevin has a specific price. It could be a second-round draft pick, plus, if he's going to move Ilya Kovalchuk.