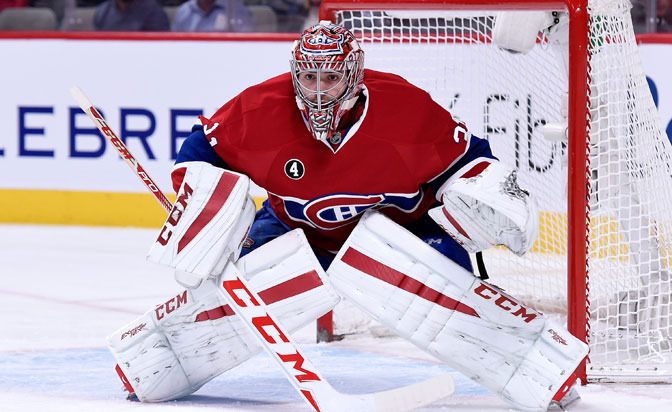 Carey Price expected to be out a week with knee injury
Montreal Canadiens goaltender Carey Price is expected to be out at least a week after aggravating the lower-body injury that caused him to miss nine games earlier in the season. Hopefully it is not a MCL/ACL injury?
Nail Yakupov to miss 2 – 4 weeks
Edmonton Oilers forward Nail Yakupov is expected to miss two to four weeks with an ankle sprain. The injury happened when Linesman Matt MacPherson bumped into Yakupov, stumbled, and dragged down the 22-year-old winger as he attempted to brace his fall.
Kari Lehtonen out with upper-body injury
The Dallas Stars have placed goalie Kari Lehtonen on the injured list.  Lehtonen replaced Antti Niemi in a loss to Ottawa but left after just 8 minutes with an upper-body injury.