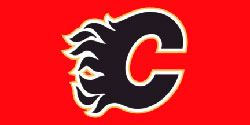 The Calgary Flames are getting a lot of calls for forward Mike Cammalleri.
The LA Kings, Anaheim Ducks and San Jose Sharks are interested in Cammalleri.
The Vancouver Canucks have also contacted Brian Burke for a trade.
The Flames could are looking for a 1st round pick and a B-list prospect, or a 2nd round pick and a A-list prospect.
Mike Cammalleri trade rumors