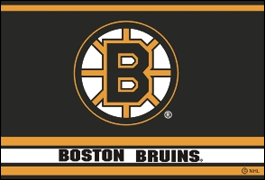 Boston Bruins general manager Peter Chiarelli is looking to make a trade for a defenseman since Dennis Seidenberg tore up his right knee.
Chiarelli tells CSNNE:
I've always felt like eight D is an optimal number to go into the stretch drive and the playoffs with. We've got [David] Warsofsky up and he's done well, but we're probably looking to get another NHL defenceman.
Chiarelli is looking to find somebody with some defensive capability. He is not interested in a offensive defenseman.
Boston Bruins seeking defenseman for trade