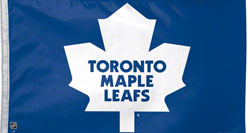 The Toronto Maple Leafs are a team that needs to do something, they are "a team begging for a shakeup."
Either it be a coaching change or a significant trade.
With the Leafs in a horrible slump, GM Dave Nonis has to make a move soon before they are too far out of a playoff spot.
Nonis is still looking for a top-six forward. It is thought that he could be willing to trade Nazem Kadri and Jake Gardiner if they get the right offer.
The New York Rangers, New Jersey Devils, Philadelphia Flyers and Edmonton Oilers have reportedly inquired about Gardiner.
Toronto Maple Leafs looking to make a trade – seek top 6 forward