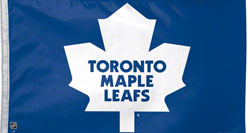 Darren Dreger is reporting that the Toronto Maple Leafs have informed teams that they're willing to move Nikolai Kulemin.
Dreger notes, however, that this isn't simply getting rid of salary to make some room for the return of Dave Bolland.
The Leafs would need a substantial return, including a player and not just a draft pick.
No offers have been tabled yet that make sense for the Leafs. The Pittsburgh Penguins and Chicago Blackhawks were interested in Kulemin last year.
Nikolai Kulemin trade rumors