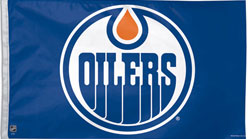 The Edmonton Oilers could make a play for Pittsburgh Penguins defenseman Kris Letang. The Penguins have let teams know Letang is available.
There is the health concern and the cost to acquire him. The Oilers do have the pieces to make a trade with Pittsburgh.
What would it take? To start you would have to trade someone like Justin Schultz or Jeff Petry. Other Oiler players that might be included could be: Sam Gagner, David Perron and Nail Yakupov.
The Oilers would love to land a top 2 d-man. The Leafs Dion Phaneuf and Capitals Mike Green are also available.
Source: edmontonjournal.com
Kris Letang to Edmonton Oilers trade rumors