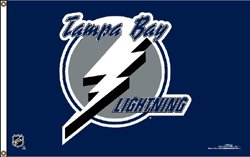 The Vancouver Canucks have traded defenceman Jason Garrison to the Tampa Bay Lightning along with the rights to Jeff Costello in exchange for the 50th overall pick in the 2014 NHL Draft.
Tampa also receives Vancouver's seventh-round pick in the 2015 NHL Draft in the deal.
The 29-year-old has four years remaining on a six-year deal he signed with the Canucks worth an average annual value of $4.6 million.
Source: TSN.ca
Jason Garrison traded to Tampa Bay