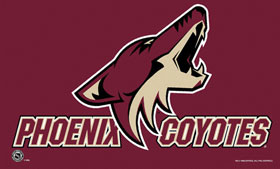 The Phoenix Coyotes are believed to be looking for a top-six forward.
Coyotes GM Don Maloney has been looking at Buffalo Sabres forward Matt Moulson and Dallas Stars forward Ray Whitney.
Whitney's has a no-movement clause that lets him name 10 teams that he won't go to.
The LA Kings, Detroit Red Wings and Anaheim Ducks are believed to be interested in Moulson also.
Phoenix Coyotes trade rumors