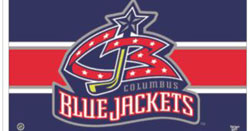 The Columbus Blue Jackets have let teams know R.J. Umberger is available for a trade.
Umberger has a cap hit of $4.6 million until the 2016-17 season. If Columbus does trade him it will basically be a salary dump. A 4th round pick is all it will take to make a trade.
Umberger is a consistent 20 goal, 50 point player. Teams that need scoring help on the wing will be calling on Columbus for a trade.
R.J. Umberger trade rumors