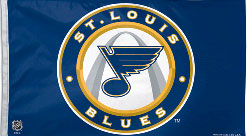 The St. Louis Blues are looking to add a top-end center.
They have already contacted the Ottawa Senators about Jason Spezza and the Vancouver Canucks on Ryan Kesler.
You hear the names being bandied around, but that's mostly in social media, Blues general manager Doug Armstrong said. We're obviously in contact with all 29 other teams. Some players that you hear about are maybe in play and some aren't. You just have to deal with reality.
If the Blues cannot work out a trade for Spezza or Kesler, they could be forced to overpay in the free agent market. Paul Stastny and Thomas Vanek are the top names that could be available.
St. Louis Blues looking to add top-end center