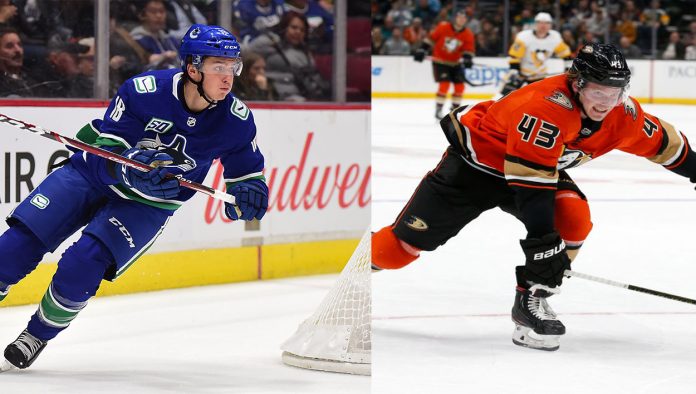 NHL trade rumors have been going around for a while that the Vancouver Canucks have been trying to trade Jake Virtanen. It is looking like the Canucks and the Anaheim Ducks are trying to complete a Virtanen for Danton Heinen trade.
Canucks aren't going to just dump Virtanen to get off his 2021-22 money, they're looking for a real return. Trade rumors also had the Canucks interested in Boston Bruins Jake DeBrusk.
Pierre LeBrun reports, "Heinen and Virtanen have been discussed but if both teams decide to move forward in talks, probably not a 1 for 1 deal… would be another component to make the money work I think. And that's if they decide to keep talking. Not sure."
Elliotte Friedman was on Hockey Night in Canada and stated that talks have happened and there is interest in making a trade, but like LeBrun mentioned above, money is holding back a trade.