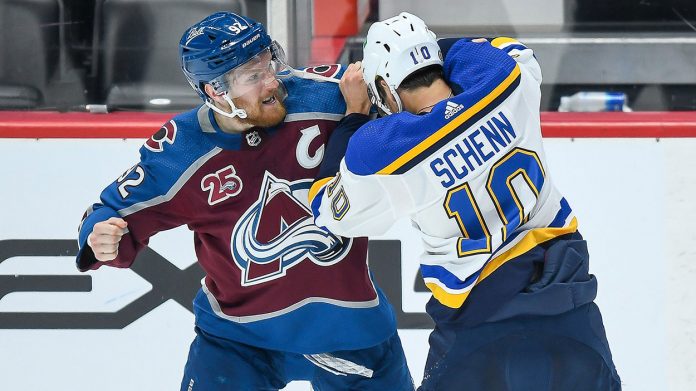 Gabriel Landeskog is the biggest name forward on the market this summer. He is a unrestricted free-agent and the Colorado Avalanche have salary cap issues where they may not be able to re-sign him.
The Avs have Cale Makar, Philipp Grubauer and winger Brandon Saad to re-sign this summer, plus Nathan MacKinnion is due for a HUGE raise next summer.
It is likely the Avs will lose Landeskog this summer and the St. Louis Blues will be one of the many teams that will target him.
Landeskog, 28, is coming off an incredible year where he scored 52 points in 54 games. He will likely command a salary of $8 million/year, which iswhy the Avs will not be able to re-sign him.
Besides the Blues having a big interest in Landeskog, the LA Kings will also have interest as they are looking to contend for a playoff spot this coming season. It was reported last month that GM Rob Blake is looking to add two top forwards to the lineup this off-season.