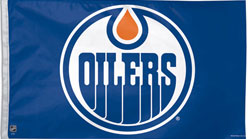 It is looking like the Edmonton Oilers are going to trade Nail Yakupov in the off-season.
Trade Rumors have been going around all NHL season that the Oilers have been trying to trade Yakupov with no takers as Edmonton has been asking too much in return.
Yakupov will still have a year remaining on his entry-level deal, making him an affordable addition to any team with a mere $925,000 cap hit. But no team is willing to give-up a lot to make a trade.
A lot of GM's are worried Yakupov could bolt to the KHL after his entry-level contract expires.
The Red Wings, Predators and Devils have interest in Yakupov.