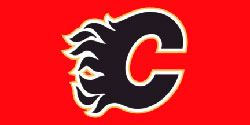 The Calgary Flames have four pending UFAs they would like to trade: Michael Cammalleri, Lee Stempniak, Matt Stajan and Kris Russell.
Cammalleri and Stempniak would fill the need for teams looking at top-six wingers: Teams that could be interested are: Phoenix Coyotes, Detroit Red Wings, New York Rangers, Montreal Canadiens and Pittsburgh Penguins. Note: Both Cammalleri and Stempniak have limited no-trade clauses.
Curtis Glencross has been targeted by several teams. Glencross has a no-trade clause and has one year left on his deal. He would welcome a trade to a Stanley Cup contender.
Calgary trade rumors