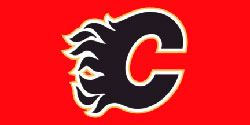 The Calgary Flames are looking to trade forward Mike Cammalleri. He has one year left at $7 million, with a cap hit of $6 million.
The Ottawa Senators have an interest in Cammalleri as GM Bryan Murray is seeking a top 6 forward.
GM Jay Feaster would like to get a second line center, a gritty forward or a top-four denseman for Cammalleri.
Other teams interested in Cammalleri are the New York Rangers, Detroit Red Wings, LA Kings and San Jose Sharks.
Mike Cammalleri trade rumors