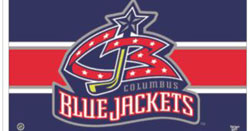 There is a mutual agreement between R.J. Umberger and Columbus Blue Jackets management that a trade out of Columbus would be a good idea.
Umberger requested a trade earlier this year and with him being a healthy scracth at the end of the season was basically "The Nail in the Coffin".
He carries a $4.6 million cap hit through 2016-17. A limited no-trade clause kicks in on June 15th, where he lists 10 teams that he doesn't want to be traded too.
The San Jose Sharks, Pittsburgh Penguins, Vancouver Canucks, Washington Capitals and Ottawa Senators all have an interest in Umberger.
R.J. Umberger trade rumors