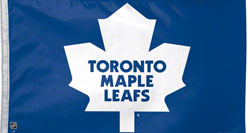 Will Phil Kessel sign a contract extension with the Toronto Maple Leafs?
Leafs GM Dave Nonis will try and sign Phil Kessel to a contract extension before the start of the NHL season.
Kessel has said he doesn't want to talk contract during the season. The Leafs could always re-sign him after the season if they can't work out a deal before Tuesday. But that is taking a HUGE risk as Kessel could walk and become an unrestricted free agent.
Nonis hopes to have at least one serious negotiation meeting with Kessel's agent, Wade Arnott, before Monday.
It could take an eight year deal between $60 and $64 million.
Phil Kessel Contract Talks