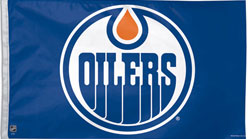 The Edmonton Oilers are going to be targeting Jonas Hiller if he hits on the open market this offseason.
The Oilers could also look at the trade market which could include Cam Ward.
Bob McKenzie quote:
I think the goal for Edmonton is to try to sign Jonas Hiller this summer to be the top guy." … "The Oilers keep on paying prices for goaltenders that may be marginal improvements on who they have.
From Damien Cox:
A trade rumor that was floating around the prospects game that was going on during the summer, was a James Reimer for Nail Yakupov deal.
Edmonton Oilers Jonas Hiller rumors