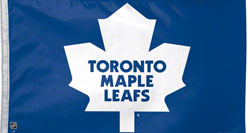 Jake Gardiner trade rumors are heating up.
TSN's Darren Dreger is reporting that three teams have contacted the Toronto Maple Leafs about the availability of Gardiner.
Teams that have contacted Leafs GM Dave Nonis are the Carolina Hurricanes, New York Islanders and Calgary Flames. Nonis would like to package Gardiner with Liles.
Jake Gardiner trade rumors