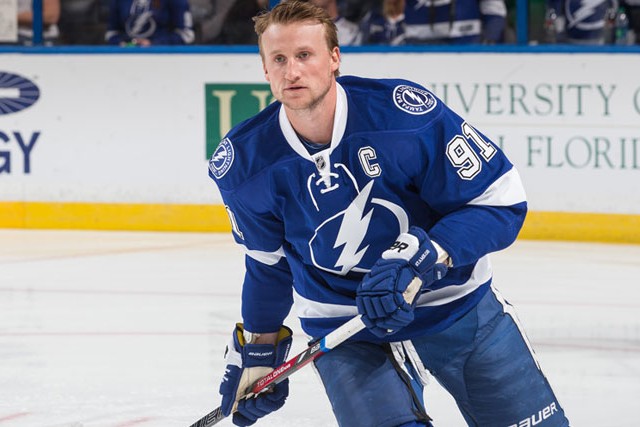 Will Eric Staal, Anze Kopitar and Steven Stamkos head to Free Agency?
Fan 590: Sportsnet's Damion Cox was on Toronto's local radio station and wonders if Carolina's Eric Staal, Los Angeles' Anze Kopitar and Tampa Bay's Steven Stamkos will head to free agency in July.  He can't see the LA Kings and Carolina Hurricanes paying Staal and Kopitar $9 – $10 million / year contracts with the year they are having plus age. Cox finds it odd that Stamkos still has not signed with the Tampa Bay Lightning. The more this lingers the more rumors will be going around that Stamkos will sign with Toronto in July…
Montreal Canadiens rumors
Sportsnet 960: Elliotte Friedman is reporting the Montreal Canadiens are trying to make a trade. Friedman believes they're seeking both a forward and a defenseman. GM Marc Bergevin has shown his willingness to make significant deals, the Habs could do something soon?
Nashville Predators seek a forward
Yahoo Sports: Greg Wyshynski reports Nashville Predators GM David Poile is seeking more depth at forward.
"In goal and in defense, we're very pleased there. Can we improve our forwards a bit? That would probably be the missing piece.