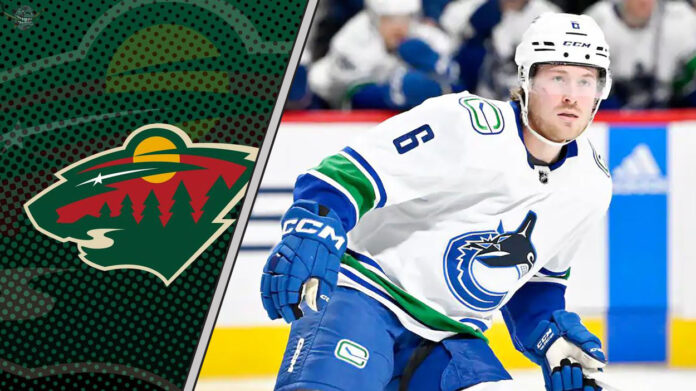 The Minnesota Wild had been looking for scoring help all last offseason since they knew they would not be able to re-sign Kevin Fiala to a long-term deal.
The Wild have played well this season even without filling the hole left behind the Fiala departure. GM Bill Guerin is still looking to add some scoring punch to the lineup and a sniper has become available and the Minnesota Wild could be the perfect fit.
Will the Minnesota Wild make a Brock Boeser trade?
NHL trade rumors have come out this week that Brock Boeser's agent has been given permission by the Vancouver Canucks to speak to other teams about a Boeser trade.
A Boeser trade to the Minnesota Wild makes sense. He is from the state of Minnesota and the Wild have wanted Boeser since he was drafted at the 2015 NHL Entry draft.
What will it cost the Wild to complete a trade for Brock Boeser?
The return for a Brock Boeser trade will all depend on what the Vancouver Canucks needs are?
If they are interested in a defenseman that can put up points and add some toughness to the lineup, they could ask for Matt Dumba in return as long as he re-signs with the Canucks. Dumba will be a UFA this coming offseason and he is not expected to re-sign in Minnesota.
If the Canucks have no interest in Dumba, they are likely asking for a draft pick and prospects.
The Canucks may never get the asking price they want in a Boeser trade as teams know it is a salary dump trade.
Sign up for our weekly NHL trade rumors newsletter