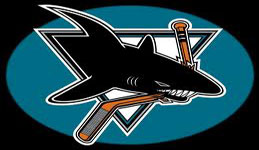 San Jose Sharks' acquisition of Mike Brown this week is likely to be their last move in their transition period, which they hope will help them to success this campaign.
The Sharks had to give up their fourth-round pick of the 2014 NHL Entry Draft to Edmonton Oilers for the physical winger.
The 28-year old spent just one season at the Canadian club in what many NHL betting fans consider a disappointing year. He is already a veteran of the NHL after 289 appearances, a career that has also seen him feature for Toronto Maple Leafs, Vancouver Canucks, and Anaheim Ducks in a five-year period.
San Jose fans will be aware he is unlikely to be a prolific scorer for the Sharks as he has only picked up 26 points during his career. Looking at his stats, they will also note he has accumulated 591 penalty minutes so far in the NHL.
General Manager, Doug Wilson, was keen to add Brown to his ranks, not just to ceate more toughness to his side, but also because he is without Raffi Torres and Adam Burish, who are both out with long-term injuries.
Those two players are unlikely to be back anytime soon; therefore, the right winger will be called upon to fill the gaps of those prominent members of the team.
The former Edmonton man can play in a number of positions for Wilson and could be a key figure for them this season.
Sharks fans who enjoy betting on NHL will be fully aware of Brown's reputation as being a tough man. He has been involved in 72 NHL fights since joining the league in 2008, including against his current club's enforcers.