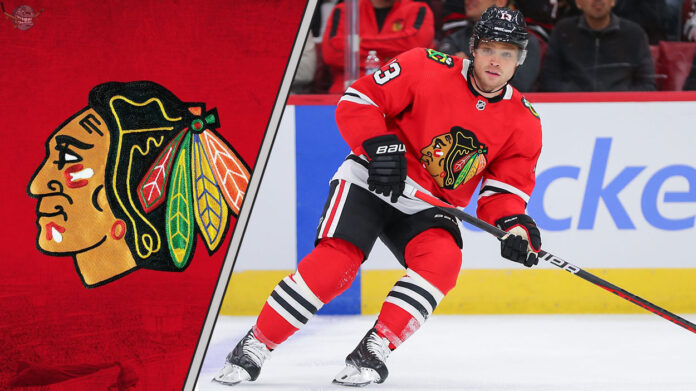 The Chicago Blackhawks will be cleaning house as the NHL trade deadline approaches and one player that will be traded is Max Domi.
Signing with the Blackhawks in the offseason was a smart move by Domi as it has increased his value for his next contract that he will receive in the offseason.
What does Max Domi offer to playoff contending teams?
Charlie Roumeliotis of NBC Sports reports with Max Domi having a strong statistical season by his standards and leads the team in goals (11) and ranks second on the team in points with 23 (11g-12a). Domi will land the Chicgo Blackhawks a decent asset at the trade deadline.
Roumeliotis went on to say in his piece that what makes a Max Domi trade more appealing than in years past is his faceoff percentage. He's been one of the best in the league in that department, and that's a pretty nice trait for teams come playoff time.
What teams will have interest in a Max Domi trade?
In the offseason Max Domi contacted the Toronto Maple Leafs about signing with the team but Leafs management said no thanks. Will the Leafs revisit a Domi acquisition at the trade deadline as they are in need of a player with some grit.
Will the Carolina Hurricanes make another trade deadline deal for Domi as the Hurricanes are legit Stanley Cup contenders and having a player that dominants the faceoff circle is a need in the playoffs for puck possession.
With all the injuries the Vegas Golden Knights have endured this year, will they look to add a player that can score and play with some jam?
Sign up for our weekly NHL trade rumors newsletter