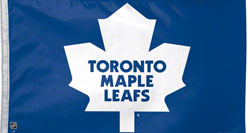 The Toronto Maple Leafs are looking to make a few moves leading up to the March 5 NHL Trade Deadline.
GM Dave Nonis is looking for a No. 1 center and a "top four, rugged" defenseman.
The Leafs have had Nazem Kadri and Jake Gardiner floating around the rumor mill. Both their names have been mentioned in trade rumors all season long.
The issue the Leafs and others teams have right now is there are not many sellers at the moment and trades might have to wait till the off-season.
Toronto Maple Leafs rumors