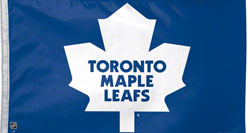 The Winnipeg Jets are actively shopping Evander Kane and Dustin Byfuglien.
GM Dave Nonis has been looking for a top-six forward and he is targeting Kane.
The Jets and the Toronto Maple Leafs have had trade talks over Kane. Nazem Kadri, Jake Gardiner and Carl Gunnarsson are said to be being dangled by Nonis.
The Pittsburgh Penguins, Montreal Canadiens, Philadelphia Flyers, Detroit Red Wings and Boston Bruins also have interest in Kane.
Toronto Maple Leafs looking to trade for Evander Kane