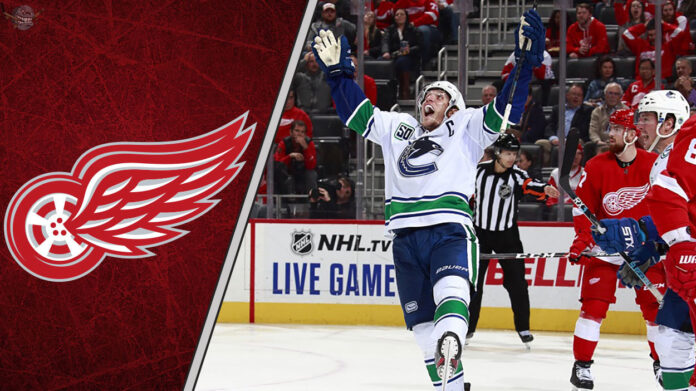 It is not a matter of will Bo Horvat be traded, it is when will he be traded.
Now that Bruce Boudreau has been fired and replaced with new coach Rick Tocchet, Vancouver Canucks management will now be focusing their efforts on making some trades and the first player likely to be moved it Bo Horvat.
Detroit Red Wings interested in Bo Horvat
Elliotte Friedman was on his 32 Thoughts Podcast and speculates about the Detroit Red Wings and Bo Horvat. The Red Wings have been trying to re-sign Dylan Larkin since the offseason with no luck and at one point you have to wonder is it time for the Wings to move on from Larkin.
Friedman went on to say in his piece that GM Steve Yzerman might target Bo Horvat if they can't lock up Larkin in the next month.
What are fans saying about a Bo Horvat trade to Detroit?
Sign up for our weekly NHL trade rumors newsletter