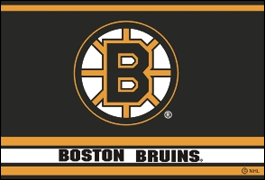 Dennis Seidenberg has signed a 4-year contract extension with the Boston Bruins.
The deal will keep Seidenberg in Boston through the 2017-18 season. Boston says it has an annual cap figure of $4 million.
Seidenberg is entering his 12th NHL season, his fifth with the Bruins. Last season, he was sixth in the NHL in blocked shots and was third among defencemen with a plus-18.
Dennis Seidenberg contract