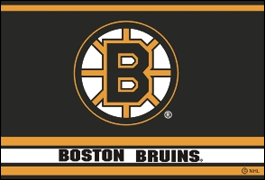 The Boston Bruins have signed general manager Peter Chiarelli to a 4-year contract extension that would keep him in Boston through the 2017-18 season.
Chiarelli, 49, will enter his eighth season with Boston when training camp opens next month. The Bruins have qualified for the playoffs in six of his first seven years, compiling a 50-35 post-season record and winning the Stanley Cup in 2011.
Boston has compiled a 291-187-62 record with Chiarelli in the front office, and has had five seasons of 90 points or more.
Under Chiarelli, the Bruins have gone 291-187-62 in the regular season. The former Harvard hockey captain spent seven seasons with the Ottawa Senators, the last two as the assistant GM, before joining the Bruins in 2006.
Peter Chiarelli Contract Extension