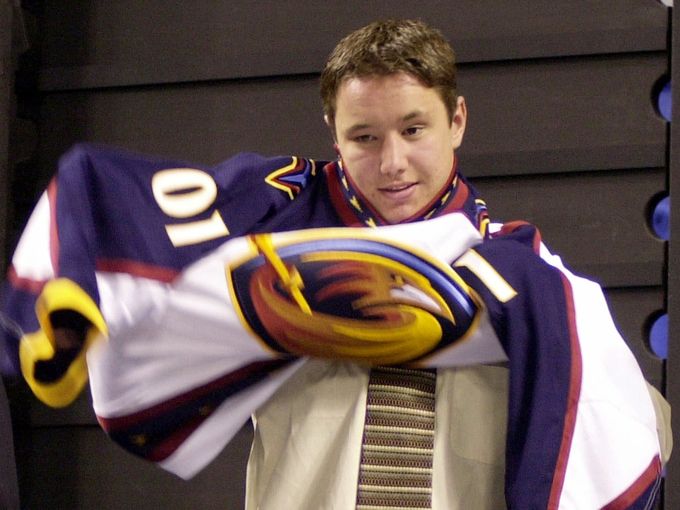 June 23 NHL History
1975: The Los Angeles Kings obtain the rights to forward Marcel Dionne and defenseman Bart Crashley from the Detroit Red Wings. The transaction takes place six days after Dionne signs with the Kings as a free agent. The Red Wings receive forward Dan Maloney and veteran defenseman Terry Harper from Los Angeles as compensation. Dionne plays nearly 12 seasons with the Kings and breaks the 100-point mark in seven of them. He wins the Art Ross Trophy as the NHL's leading scorer in 1979-80.
1999: The Hockey Hall of Fame waives the usual three-year waiting period and announces that Wayne Gretzky will be part of the Class of 1999. He joins referee Andy van Hellemond and longtime NHL referee and hockey executive Ian "Scotty" Morrison, who's honored in the Builder category.
The announcement comes just over two months after Gretzky stuns the hockey world by announcing he will retire after the 1998-99 season, his third with the New York Rangers. He hangs up his skates owning dozens of NHL records, including career marks in goals (894), assists (1,963) and points (2,857). He also holds the single-season records in all three categories.
2001: Ilya Kovalchuk becomes the first Russian player to be taken with the No. 1 pick in the NHL Draft when he's selected by the Atlanta Thrashers. Kovalchuk scores 29 goals as a rookie in 2001-02 and later has two 52-goal seasons with the Thrashers. The Ottawa Senators take center Jason Spezza with the No. 2 pick, which they acquire from the New York Islanders as part of a trade for center Alexei Yashin.